Researching findings
1. Conserved epitopes of SARS-CoV-2 Spike are shielded by Glycans
After analyzing millions of COVID-19 variant sequences, a number of highly-conserved epitopes in the spike protein were identified; most of these conserved epitopes were found to be shielded by Glycans.


2. Low-Sugar Universal Vaccine™ induce broad protection against immune evading COVID-19 variants
Low-Sugar Universal Vaccine™ represents a new way of making COVID-19 vaccines, by the removal of the glycan shield. Such vaccines have been demonstrated to induce better protection in animal models.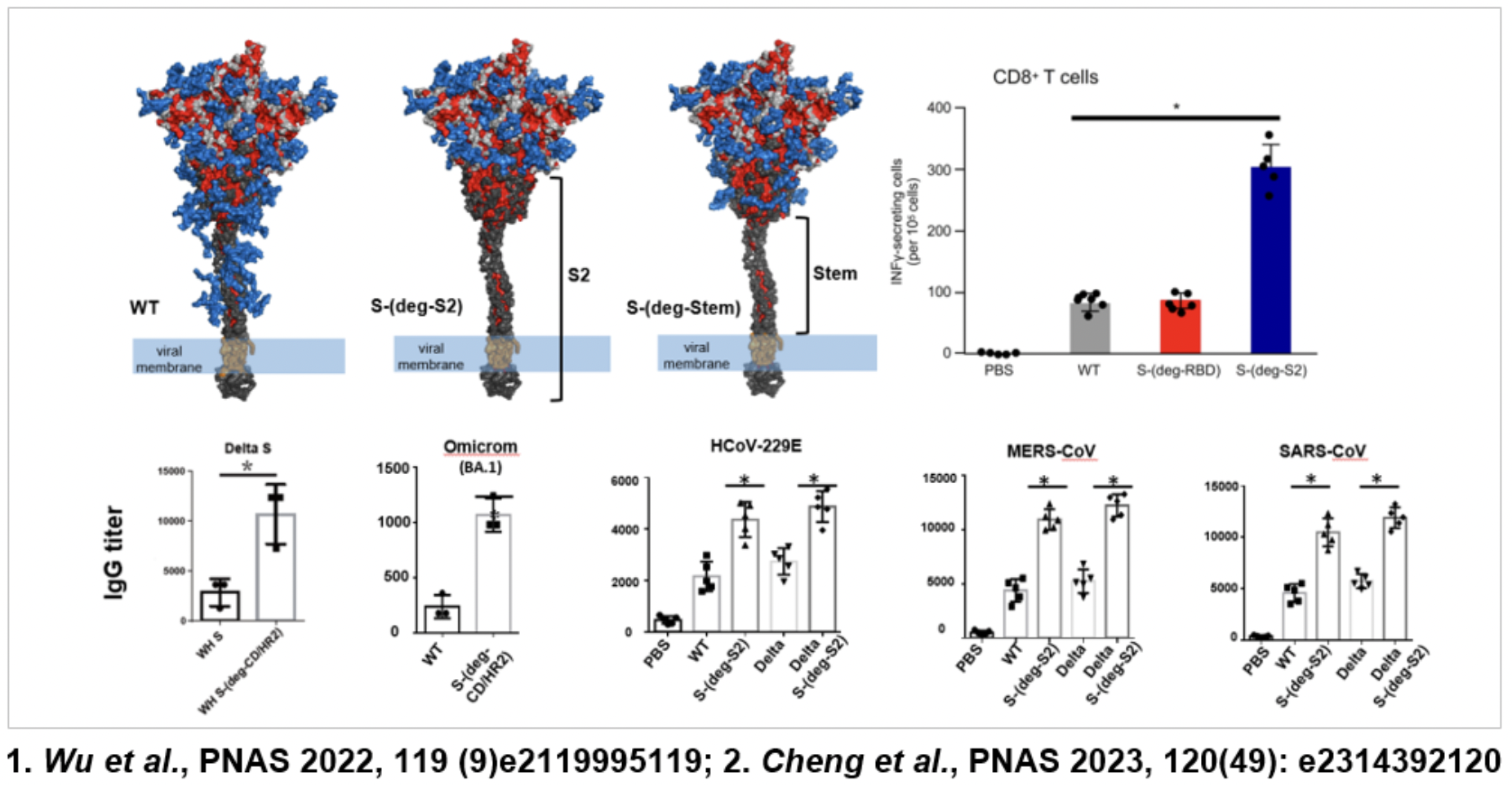 Guided by the same glyco-engineering principle, mRNA vaccines can be developed with the glycosites in the S2 region removed. In animal models, these types of vaccines offered broad protection against variants ranging from Delta to Omicron. More importantly, these vaccines induced very robust T cell responses, which is an important component for long term protection. Thus, Rock Bio's novel next generation COVID-19 vaccines have the potential to offer broader and longer protection, as well as better safety profile attributed to its diminished ACE2 binding.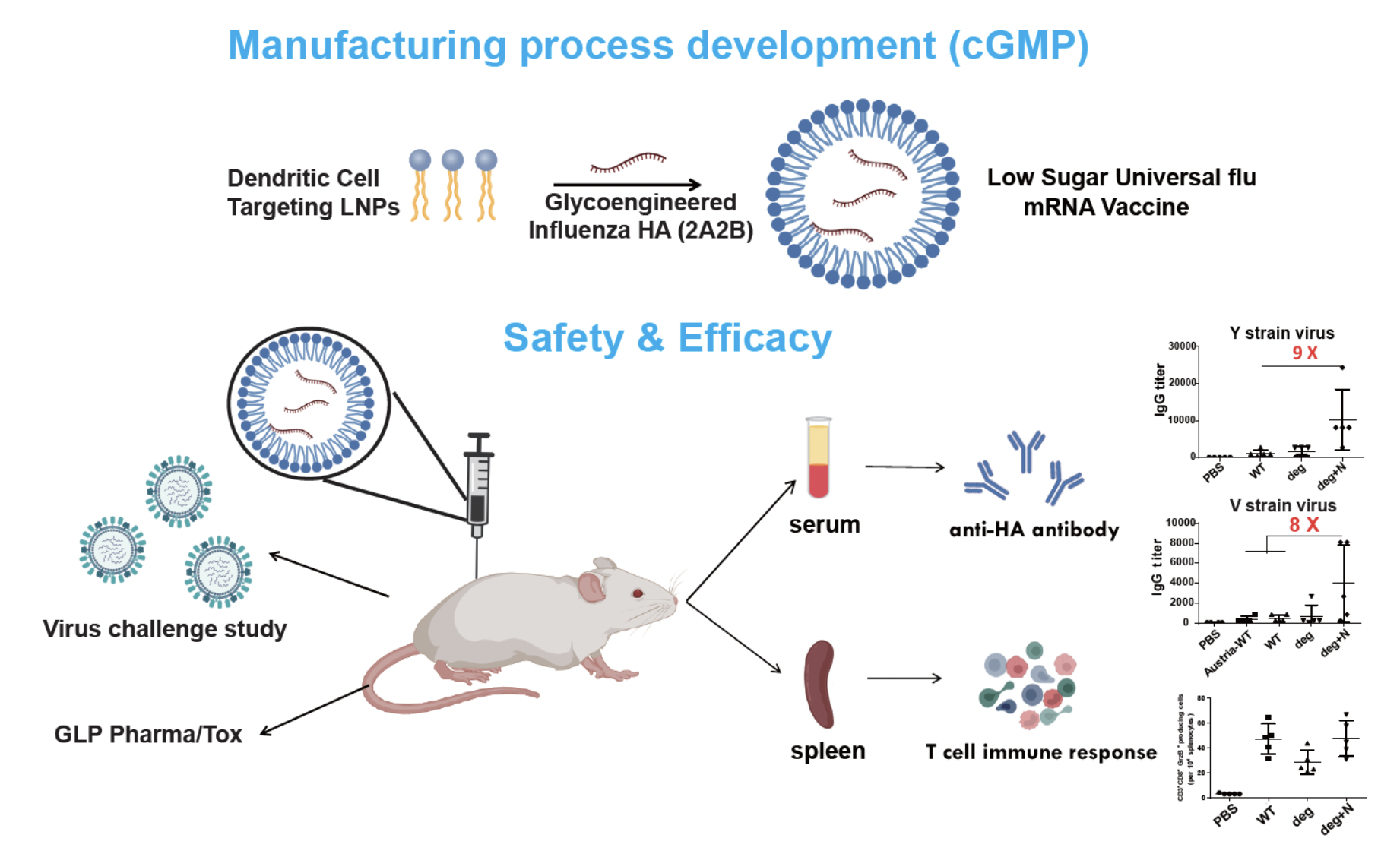 3. Glycan shield is a common mechanism by which viruses evade host immune response
SARS-CoV-2 is just one of a large group of viruses including influenza,HIV and Dengue,that utilize glycan shield to evade immune response.